Nuts are not just good to eat, they are also beautiful and useful to create! Here we have selected many original ideas for recycling walnut shells and transforming them into new objects and accessories. Let yourself be inspired!
Fresheners for drawers and wardrobes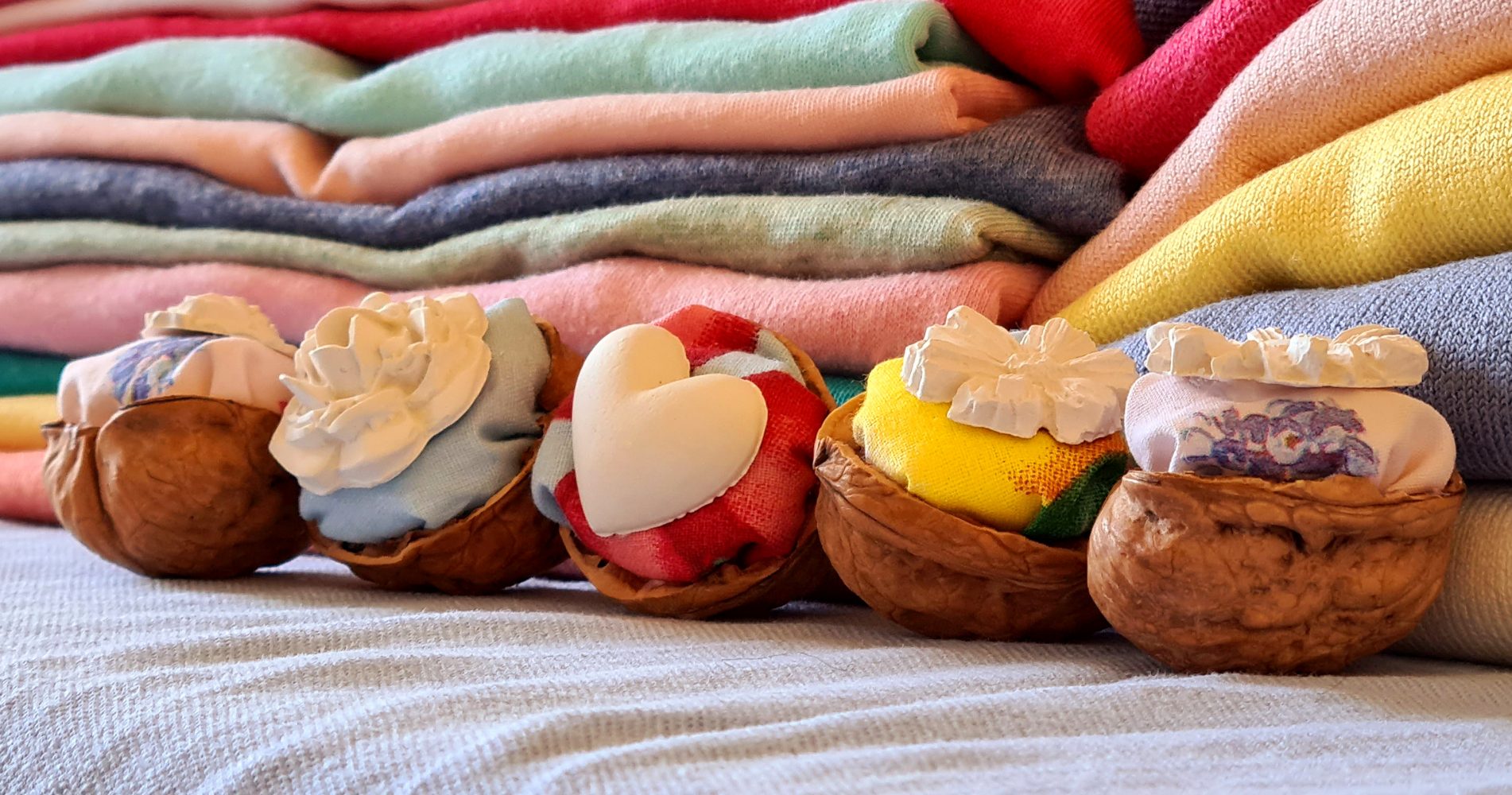 Are you tired of perfumed sachets for drawers which often have a strong, pungent perfume?
Would you like to try your hand at making some attractive items which can be used to freshen your wardrobe?