Nuts are not just good to eat, they are also beautiful and useful to create! Here we have selected many original ideas for recycling walnut shells and transforming them into new objects and accessories. Let yourself be inspired!
Mushrooms with walnut shells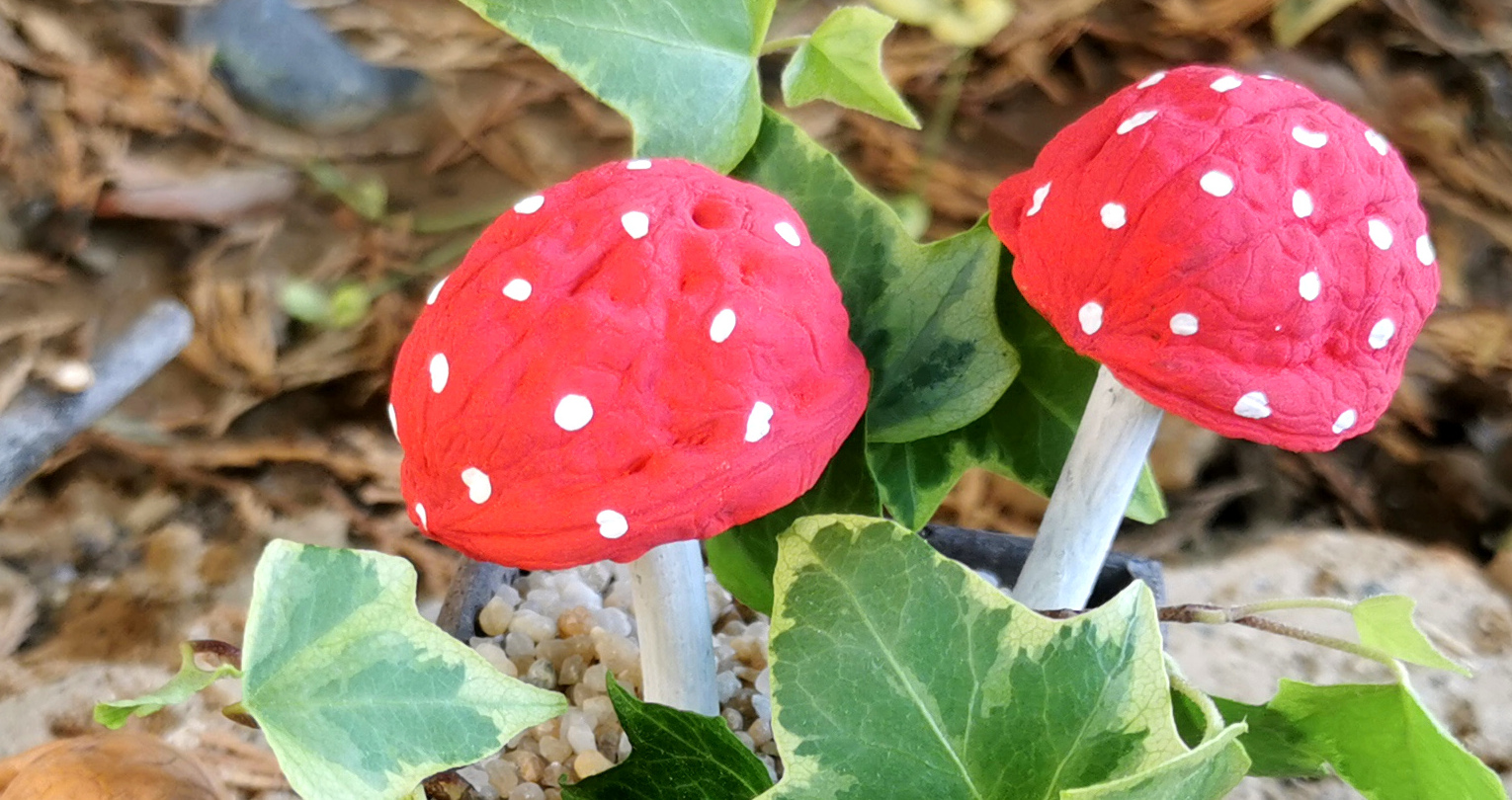 This is a really easy activity that can also be done with children, either at home or at school… mums, teachers, are you listening?
Here are the instructions to create a jar of mushrooms made with walnut shells.