This section contains a selection of our favourite sayings and interesting facts about walnuts, hazelnuts, Nocino and walnut oil. If you have any of your own, please send them to us, we'll be happy to publish them!
The "Time of walnuts"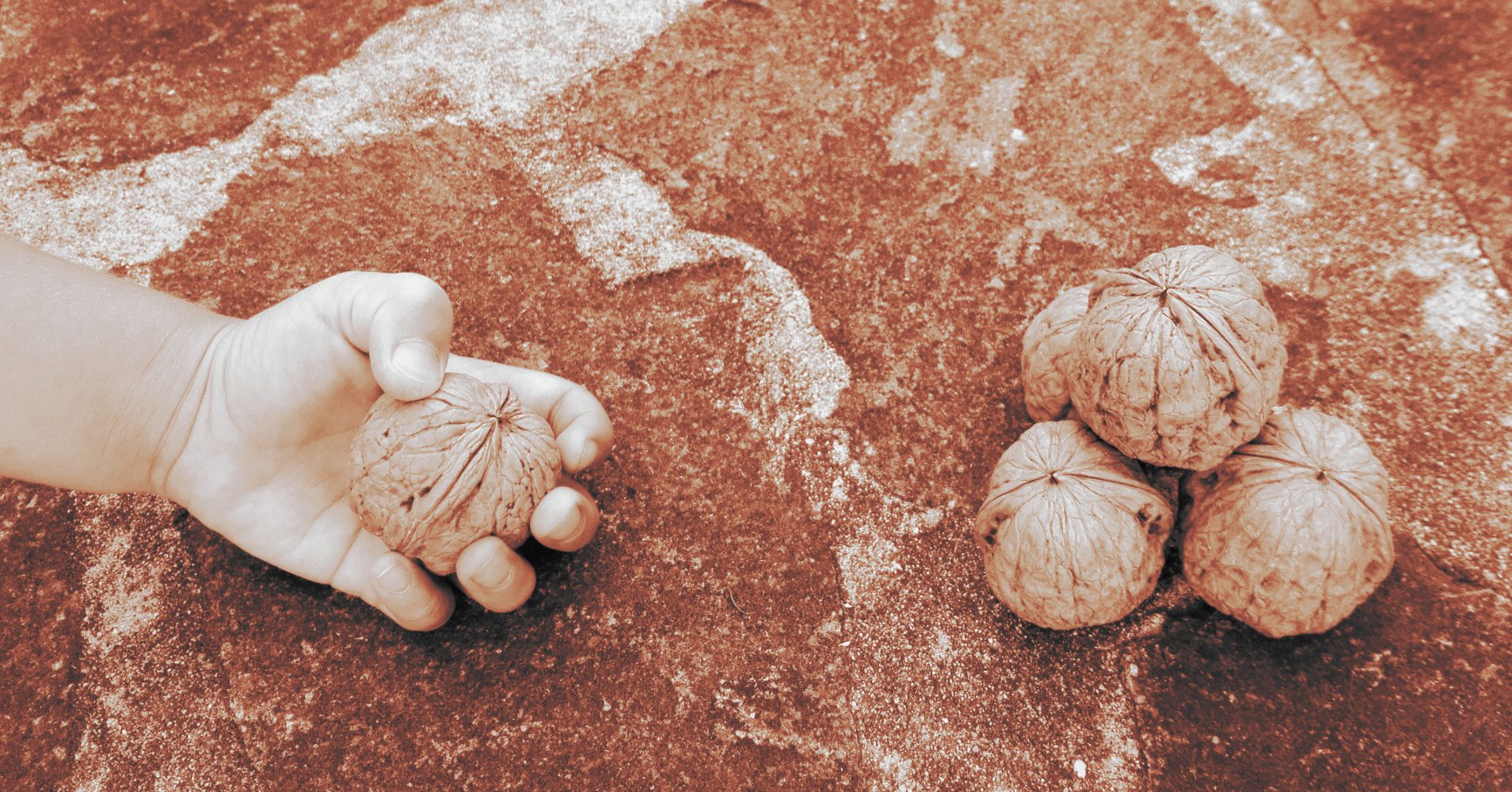 Tablets, smartphones, and expensive electronic games for children?!
In the end, everyone knows: kids have fun with simple things! A bit of water, sand, grass, and they turn into small cooks or great sorcerers!
At the time of the Romans, the true stars of many childhood games were walnuts, which were used as alternatives to marbles. »