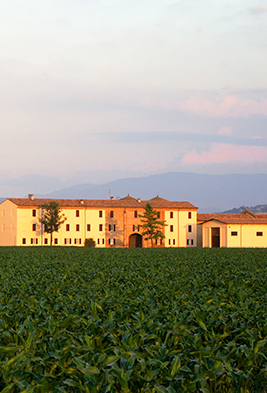 The Marlenzone estate is located in Pontecurone (Alessandria), and spans 115 hectares cultivated with cereals, walnuts and hazelnuts on a single site. The estate stands between the communes of Voghera and Tortona, easily accessible thanks to its proximity to the Voghera, Casei Gerola and Castelnuovo Scrivia motorway junctions.
The Agricorti offices, open to clients for ordering and purchasing produce, are also located on this estate.
The Cascina Matta estate spans around 85 hectares and is located in Bressana Bottarone (Pavia) on the road to Rea Po. To the left of a tree-lined road, the farm stretches right to the south side of the Po river.
The pedoclimatic characteristics, typical of the Oltrepò Pavese region, are ideal for walnut growing.
Here you'll also find our processing and packaging facilities.