Nuts are healthy, delicious, and a basic ingredient for an endless variety of recipes, from appetizers to sweets, for all tastes. We present here a rich collection of them along with many curiosities related to the numerous properties enclosed in this precious fruit of nature.
Click on the 'Magazine' button right here to see all the topics!
From walnut to baby mouse: a fun transformation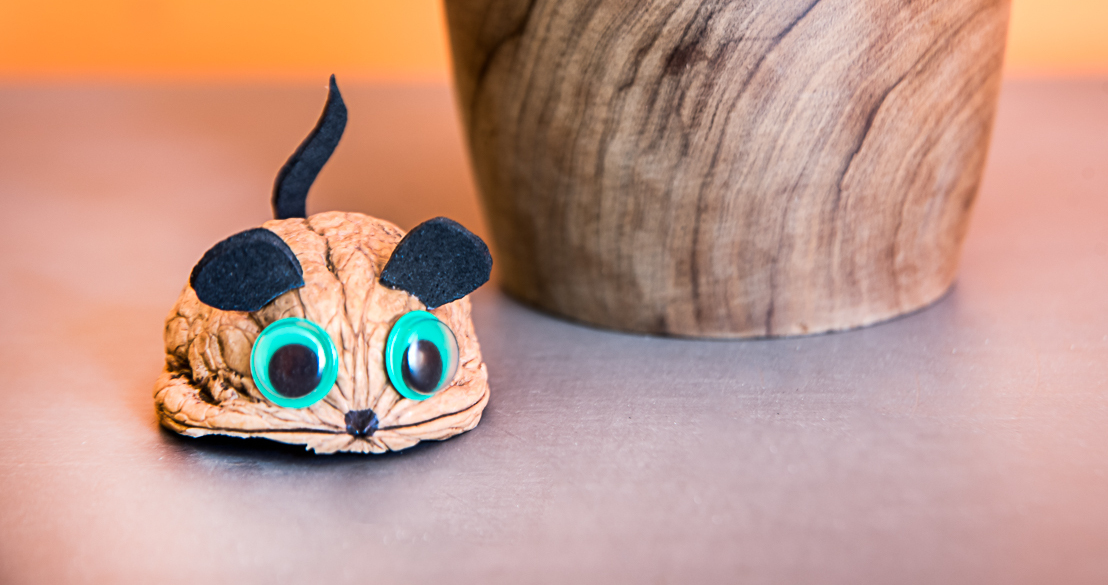 Do you want an idea for a fun activity to do with your kids?
Don't throw away walnut shells: they can easily be transformed into cute little animals!
For example, if you've managed to open a walnut perfectly in half, you can create cute baby mice! »